This Page Is Under Construction
The Guzman Murder
In most sensational stories such as this one we don't get to know the individuals involved. However in this case we were able to flesh out each person involved. The family also built one of the most successful poultry businesses in Connecticut, which we included in the back story. We suggest you read about the family first to better understand them and this tragic murder.
» Read about Guzman's Poultry Farm.
The Murder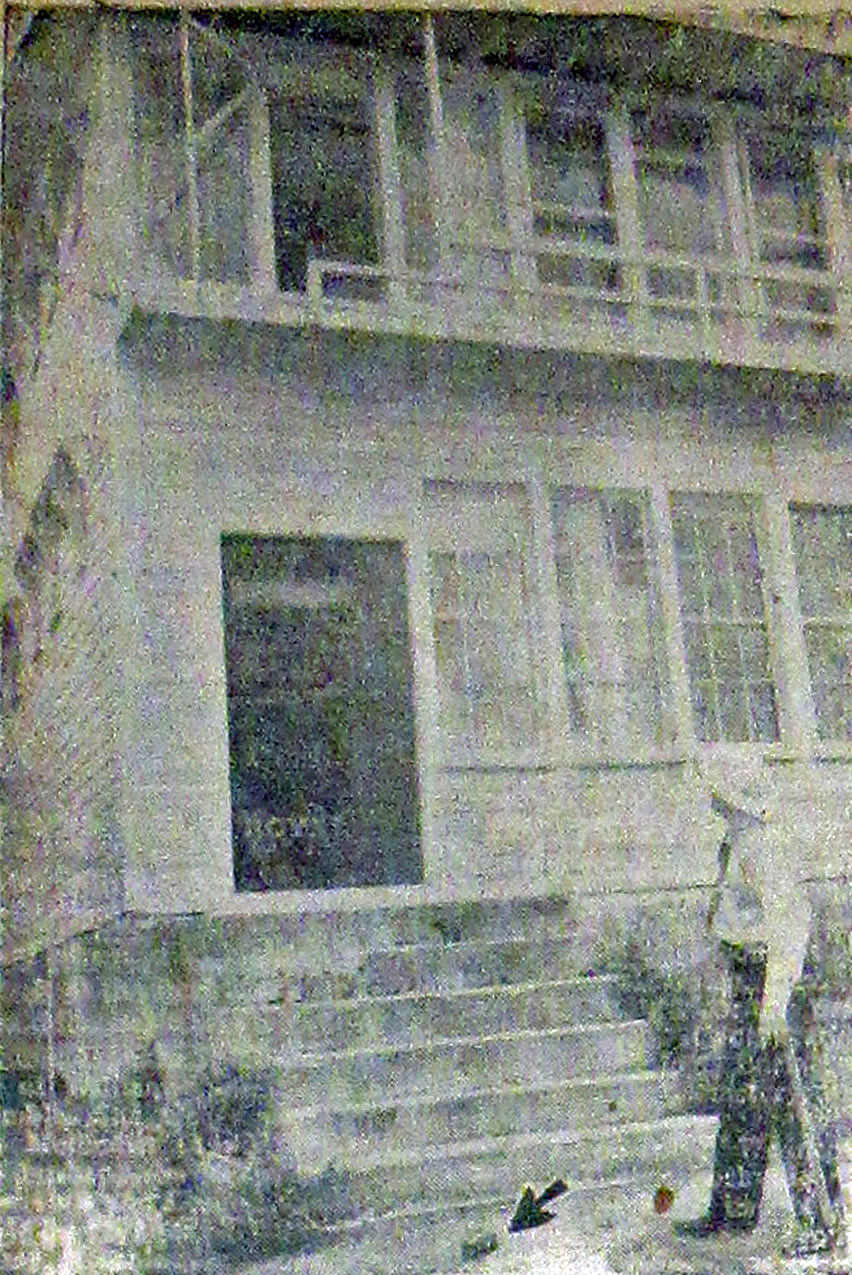 Chicken coop from which
Mary Guzman jumped or fell.
(Source: Hartford Times)
Early in the morning of July 6, 1950 Mary Guzman took two automatic pistols used for protecting the chickens from predators, left her house on Reservoir Road and went next door to her son Arthur's house. Mary lost her husband five years earlier and was upset with her son and his wife for building an expensive new house, and perhaps for moving out of her house. She must have been worrying on this for some time and finally snapped. She maintained she had no memory of the crime.
Mary was distraught and using a spare key entered Arthur's house, went to his bedroom and shot him 5 times as he slept.
Arthur's wife Dorothy tried to defend herself with her hands against Mary who struck her repeatedly with the butts of the pistols. They struggled and she dragged Dorothy into the bathroom attempting to drown her in the bathtub. At this point Mary was startled when her 4-year old granddaughter Meredith appeared in the bathroom doorway, probably saving her mother's life.
Arthur, though wounded, tried to defend his wife and somehow made his way outside the house before he died. Mary ran from the house and up to the second floor balcony of a large brooder house where she either jumped or fell onto the concrete walk below breaking her pelvis.
Dorothy called the police who took both she and Mary to Rockville Hospital where Mary was kept under police guard. X-rays showed the elder Mrs. Guzman had a fractured pelvis, while Dorothy was badly bruised and suffering from shock.
Police and reporters swarmed the site over the next days. The Rockville Journal published a special edition on what was later called 'one of the most bizarre murder cases in Connecticut criminal history.'
Trial & Sentencing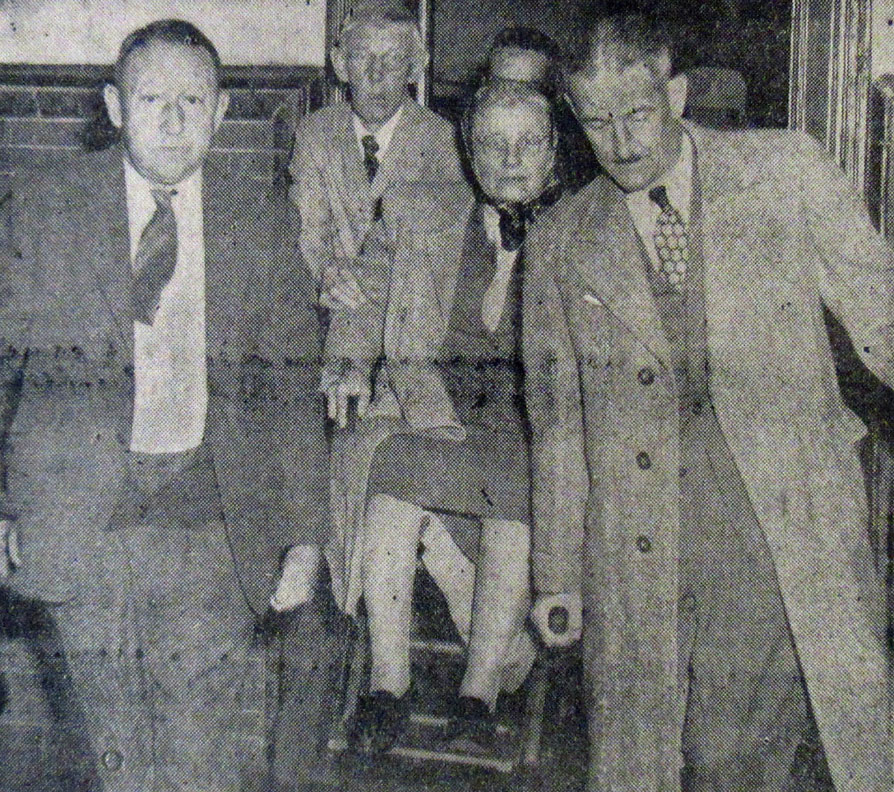 Mary Guzman being carried from
Rockville courthouse.
Mary was examined, found criminally responsible and deemed able to stand trial. Exactly what caused her to snap and do such a horrible deed was never fully determined.
Mary was hospitalized for four months. She was indicted for second degree murder on September 19 without appearing in court. On November 21, 1950 55-year old Mary Guzman was brought into the Tolland County Superior Court in Rockville by four men using a carry aid chair.
The entire case took about ten minutes as she entered a plea of guilty to second degree murder. She was visibly affected from the start of the case and as the sentence was imposed was shaken by sobs and became hysterical. Mary was sentenced to life imprisonment in the State Prison for Women in Niantic.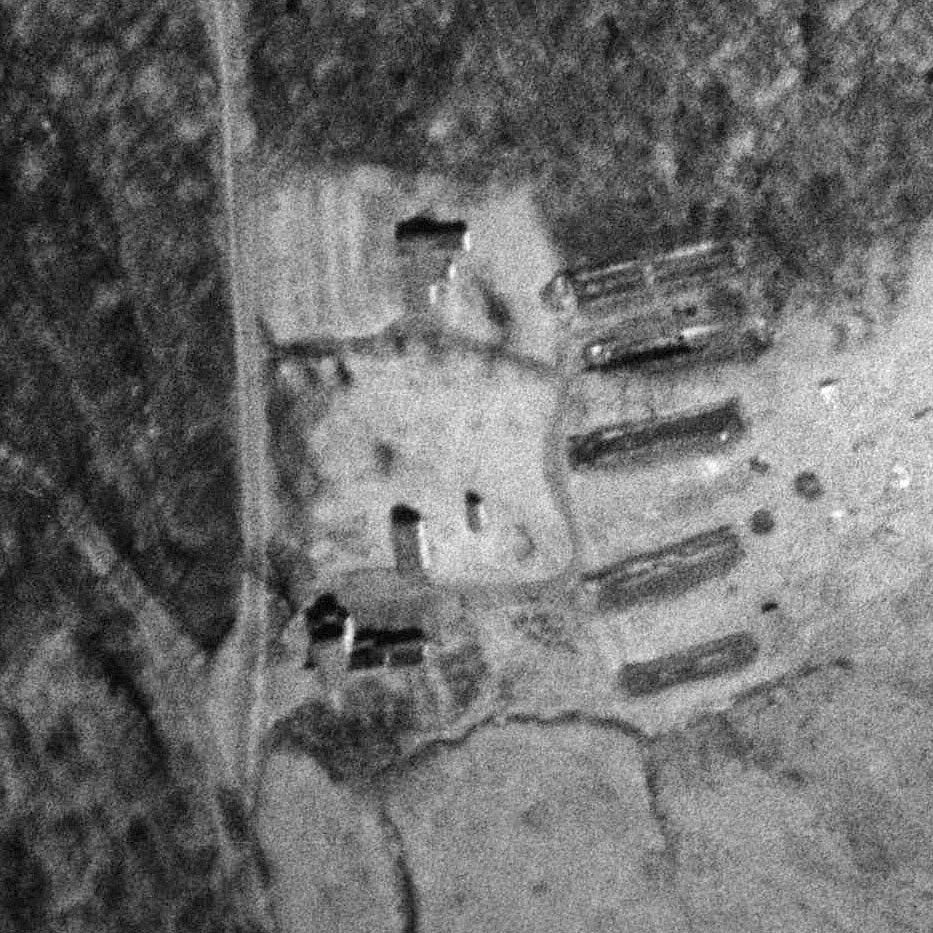 Guzman's chicken farm on Reservoir Road.
Arthur's home is at top,
Mary's below with 5 brooder houses.
In 1955, at a parole hearing, Mary claimed to have no recollection of the events as she had at her trial. The State's Attorney told the board there was a 'bad feeling' between Mrs. Guzman and her son and daughter-in-law. He said his files indicate she knew what she was doing and had intended to wipe out her son's entire family. Parole was denied.
In 1961, at age 63, she was also denied parole, but she was now eligible for release in 1970. In November 1962, 12 years after being sentenced to prison, the State Pardons board commuted her term. She was apparently released soon after as she applied for Social Security in 1963.
At the time of the murder Mary owned the farm and poultry company having inherited it from her husband when he died in 1945. After going to prison she retained ownership and the poultry farm continued to operate. Elizabeth Mahnken likely continued to live there and take care of the house. Elizabeth was Arthur, Sr's half sister and died January 20, 1961. She was a nurse, but lived on the farm.
The 1965 aerial photo shows the old house and the newer ranch house as well as the five large brooder buildings, but fewer small hen houses than in 1934. The houses and farm buildings are connected by a driveway so the property is adjacent. Whoever operated the farm may have lived in the ranch.
Later Years
After her release Mary returned to the farm which had remained in her name. About 1966 she sold the property, probably to Indian Trail for development and moved to Rockville. She lived there at 74 West Main Street for another 17 years dying at age 87 in 1983. She is buried at Grove Hill Cemetery next to her husband.
Arthur's wife Dorothy and her two daughters returned to Ellington after his death. There Dorothy devoted her life to her daughters and the generations that followed. She taught elementary school in Manchester for 33 years, enjoyed horses, archery, and tennis in her earlier years. She skied until she was 78 and swam into her 90s with her best friend Geraldine Strong. She was a member of Ellington Congregational Church and the Vernon Grange. Dorothy died in 2019 at the age of 97 and is buried in Grove Hill Cemetery with her husband.
Their oldest daughter Meredith lived in Ellington most of her life. She married Richard Suchecki and they had one son. Meredith worked for the YMCA in the Center School Latch Key Program but died young in 1998 at age 51 predeceasing her mother.
Youngest daughter Jane is married and lives in South Carolina.
Sources
Various articles in the Hartford Courant, Hartford Times, Manchester Herald and Rockville Journal. Newspaper photos are from the Hartford Courant.
September 2021