This Page Is Under Construction
The Talcott Family's Founders
John Talcott came to Hartford, CT in 1636 with Rev. Thomas Hooker and was instrumental in establishing the young colony. The Talcott family played a role in establishing not just Hartford, but also Wethersfield, Glastonbury, Bolton and Vernon. Father's secured land on which to establish their sons. As the population in the river valley grew they turned to the east and west for open space.
Following is a brief account of how the Talcott family, all descendants of John Talcott the immigrant, came to early Bolton. A second article shows the impact of some of the family on the founding of Vernon and traces the lineage of Talcott's important to the Tankerhoosen Valley.
Much of the following is from S. V. Talcott's 1876 book "Talcott Pedigree in England and America from 1665 to 1876," which is available online.
The numbers after each name represent the individual's number in the genealogy. The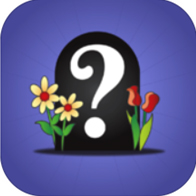 symbol is a link to the Find A Grave memorial for additional information connecting relatives. The frequent use of 'John's' and 'Benjamin's' can be confusing, so they are labeled as 1, 2 and 3.
---
John (1) Talcott #1 (???-1606) - The family of 'Talcot' was originally from Warwickshire, England. John (1), a descendant of the Warwickshire family, was living in Colchester, Essex county in England, prior to 1568. He owned real estate in Colchester and adjacent towns, which, with his personal property, he left to his children and grandchildren. Although he signed his name 'Taylcot,' and it is variously spelled in the body of the will, still the name on all the old records in England is spelled 'Talcot or Talcott.'
John (1) was twice married, and had two sons by his first wife - John (2) and Robert. He died in Colchester in 1606 leaving a will which was probated. John was apparently quite wealthy as in his will he lists a number of houses with shops and gardens. The entire will is included in the Talcott Genealogy for reference.
---
John (2) Talcott #2 (1562-1604) settled in Braintree, England about fourteen miles from Colchester, and died there in 1604, shortly before his father, leaving a family of children who were all minors. According to his father's will the properties that would have been his had he outlived his father went to his brother Robert.
The eldest of John's sons was John (3), who came to New England. His decision to come to America may have been influenced by his grandfather's estates passing to his uncle. As the story of land lost was passed down through the family in America it may have played a role in Talcott's securing land for their sons.
---
John (3) Talcott #11 (1594-1660)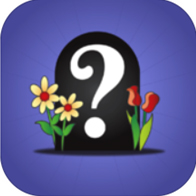 , the immigrant, was the son of John (2) Talcott and Anne Skinner. He was born in Braintree, Essex County, England and at the death of his father in 1604 only 10 years old and the only son. John married Dorothy Mott. While still in England they had three children - Mary, John and Samuel. Our Bolton/Vernon Talcotts are descended from Samuel born in 1635.

They came to Boston, MA with others of Rev. Thomas Hooker's Company in the ship Lion or Lyon, which sailed from England June 22, 1632, and arrived here on Sept. 16, 1632. John was 38 at the time. The ship was commanded by Capt. Mason and had 123 passengers (amongst whom were 50 children) and they all arrived in good health after a passage of twelve weeks from England.

Hooker's company first settled in Newtown, now Cambridge, near Boston. John Talcott was admitted a freeman by the General Court at Boston the same year and was one of the Representatives in the General Court for Newtown. He was also chosen with five others as a Selectmen of Newtown to do the business of the town.

John was the fifth largest proprietor of houses and lands in the town in 1634 owning four houses in the 'west end,' and maintained, thirty-six rods of public fence.

The Rev. Hooker joined his people in Newtown and becoming dissatisfied with their location and after repeated efforts and much difficulty, obtained permission from the General Court to remove to the Connecticut River.

John was one of the 25 men known as the 'Adventurer's Party,' who in October 1635 went to explore the Connecticut River Valley for a suitable area to settle. The area selected would become Hartford, CT. He was among the first twelve men to buy lots in Hartford in 1635. The lot was at the corner of what is now Main Street and Talcott Street, the site of the G. Fox & Co. department store. A basic house and barn were built on this lot in December of 1635, making each the first of its kind built in Hartford.

John Talcott then sold all his possessions in Newtown, which included ????, and with about one hundred others left Newtown the following June 1636. Led by the Rev. Hooker they went on foot for 10 days through the wilderness to the Connecticut River, where they founded the present city of Hartford.

Jason Newton has researched their journey on what is known as the Old Connecticut Path and believes that on the night before they arrived in Hartford they camped at Shenipsit Lake before passing down the Tankerhoosen River Valley to the Hockanum River, which they then followed to Hartford. This path would have taken Talcott through the future Talcottville.

» See article on Thomas Hooker & The Old Connecticut Path.

In Hartford, now 41, John took an active part in the affairs of the town. He was a member of the General Court for many years, and was styled 'The Worshipful Mr. John Talcott.' He was one of the committee appointed in 1637 to take into consideration the propriety of a war with the Pequot Indians, and upon whose recommendation war was accordingly declared. He was also one of the Chief Magistrates of the Colony until his death, which occurred at his Mansion at the head of Main Street in Hartford, in March 1660 at age 66.

He left his property to his wife and two sons (his daughter having previously died), and grandchildren. He was buried in Hartford's Ancient Burying Ground, and his name is inscribed upon the monument erected to perpetuate the memory of the founders of the Colony of Connecticut.

This article will follow John's second son Samuel. But his first son, John (4) Talcott is thought to have been the person during the famous meeting in 1687 with Governor Andros, who took the Charter from the table when the lights suddenly went out. John grandson but John (4), Joseph Talcott, was chosen governor of Connecticut in 1725 and held that office for 17 years.
---
Captain Samuel Talcott #36 (1635-1691)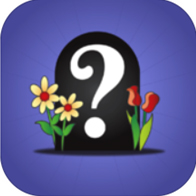 , son of John (3) Talcott and Dorothy Mott, was probably born in Newtown, now Cambridge, MA coming to Hartford with his father and Hooker's congregation. He grew up in early Hartford, graduated from Harvard College in 1658 and was made a freeman in 1662. His father settled him upon land in Wethersfield before 1669.
He married Hannah Holyoke (1644-??10) in 1661. His widow Mary died Jan. 5, 1710-11, at age 73 years. They had (435) Benjamin in 1673.
As was his father, Samuel was very active in civic affairs in the new colony. From 1669 to 1684 he was Commissioner for Wethersfield; from 1670 to 1684 Deputy to the General Court. In 1676 he was appointed one of a standing committee to order measures and dispose of such affairs as shall be necessary to attend to in the intervals of General Court. In 1677 he became Lieutenant of the Wethersfield Trained band, in 1679 Lieutenant of the Troop, and in 1681 Captain of the Troop of the Hartford Company. From 1683, except during Andros' administration, he was Assistant until his death.
Captain Samuel was one of the original proprietors of Glastonbury, inherited the lot purchased by his Father in 1643 'being 44 rods wide, running back from the river three miles to the great wilderness.' He was the scholar of the family, and to him, his father left most of his books. From these two sons - John (4) and Samuel - are descended all of the name of Talcott in America.
Samuel Talcott died in Wethersfield, Nov. 10, 1691???. His will was made the preceding April and is in the Talcott genealogy:
"I give unto my son, Benjamin (1) Talcott, and to his heirs forever, the one-half of my land on the east side of Connecticut river . . . he to have his part on the north side of it, and half a rod in breadth more than half. Also half my part of the undivided land lately purchased of the Indians, by the town of Wethersfield, on the east side of said River. Also of the two hundred acres given me by the General Court near Middletown bounds, . . . he to have the south side of it.
---
Deacon Benjamin (1) Talcott #435 (1673-1727)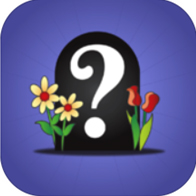 , son of Captain Samuel Talcott and Hannah Holyoke, was born in Wethersfield on March 1, 1673. He was the first of the line to live east of the river where he built a house in 1699 on the Glastonbury farm given to him in his father's will.
Benjamin married first Sarah Hollister (1699-1715) in 1699. They had eight children from 1699 to 1715 including three sons - Benjamin (2) (1702), John (1704), Samuel (1708), and Elizar (1709). Sarah died in childbirth at their homestead in 1715 at 35 years of age. Benjamin married again, but her name is unknown and they had no children.
His house was a large wooden building on Main street, and was fortified and used as a place of refuge from the frequent attacks of the Indians. It bore the marks of the bullets, until it was taken down soon after 1854. The farm and buildings thereon were owned and occupied (1856) by Jared G. Talcott, one of his descendants, having been in the family over 200 years.
Deacon Benjamin also held the rank of Lieutenant in the 'Trained Band' of Connecticut.
Deacon Benjamin Talcott died at his homestead on Nov. 12, 1727, aged 53 years. He left a large estate to his surviving children. According to his will "I give and bequeath unto my son, Benjamin (2), all my right of lands in the towns of Bolton, and one hundred and twenty-four acres of land in the town of Hebron . . ."
Benjamin left property worth 2,563 pounds. He must have been very wealthy for the time as another 350 acres in Hebron was left to son John. He had additional tracts of land on the Blackledge River in Glastonbury and other lots in Glastonbury as detailed in his will. He is buried in Glastonbury's Green Cemetery.
Benjamin (2) Talcott was one of the 50 Proprietors who founded Bolton in 1720 and the first Talcott to make his home there. From him most of the Tankerhoosen Valley Talcott's are descended.
Sources
Talcott, S. V. (1876). Talcott Pedigree in England and America from 1665 to 1876. Book scanned and available online for information on the Talcott family.
https://www.ancestry.com/name-origin?surname=talcott
https://www.geni.com/people/John-Talcott/6000000000426533100
Talcott Family website - TalcottFamily.org
Cole, J. R. (1888). History of Tolland County, Connecticut. 992 pages.
(1903). Commemorative Biographical Record of Tolland and Windham Counties, Connecticut. J. H. Beers & Co. Beers published a series of books with paid biographies. The entire text of Volume I can be found and searched online.
Created June 2022