Talcottville/Talcott Ravine Hike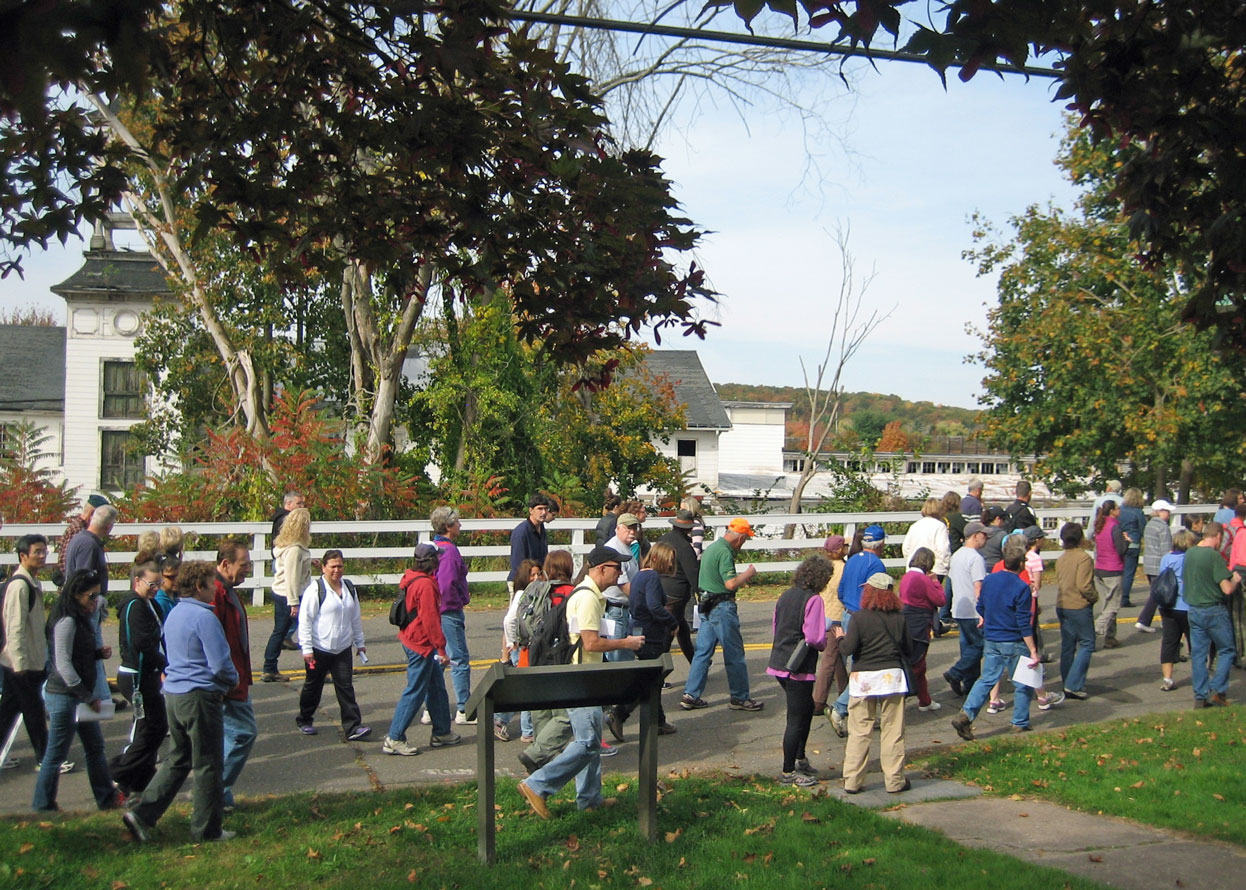 Hike begins in Talcottville.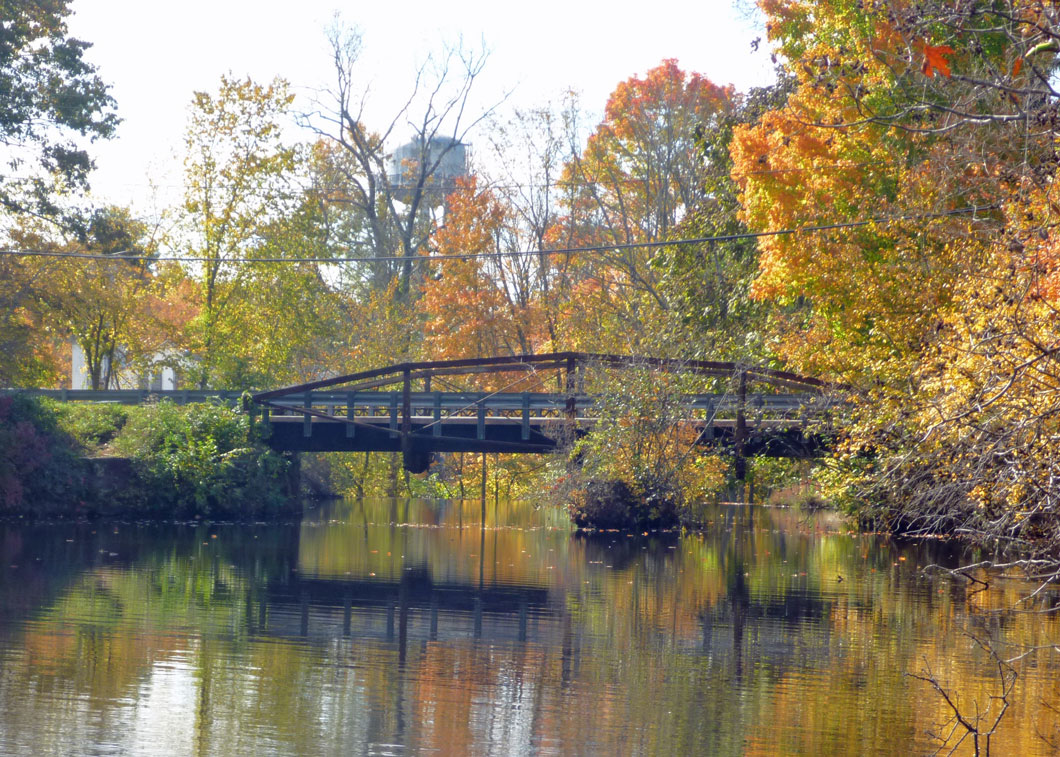 Historic iron bridge.
On Saturday, September 24, 2022 we'll hold our eighth Talcottville/Talcott Ravine Walk. It's been three years since we've held this hike due to Covid and bridge repairs so we are really looking forward to it. This has been a very popular Autumn event drawing from 50-70 walkers each year.
At 1 p.m. we'll meet at the parking lot of the Talcottville Congregational Church at 10 Elm Hill Road in Talcottville for the three-mile hike to see the Talcottville Historic District, the Northern Connecticut Land Trust's Talcott Ravine, the Dobson Mills, the Hop River Rail-Trail, and the Talcottville Civil War Monument.
The hike will be led by GAIL FAHERTY from the Northern CT Land Trust, SUSAN BARLOW, Manchester Town Historian and JON ROE, webmaster of The Tankerhoosen website.
The two hour hike is just under three miles and a short section of the trail is steep and bumpy, so please wear sturdy sneakers or shoes.
The hike is free and will be held rain or shine, but extreme weather cancels. We expect a large turnout and some of the trail is narrow, so please leave your dogs at home.
Photos by Cynthia Barlow and Jon Roe. Click for larger images.
» For a preview of the hike visit Talcott Ravine Loop Trail.
» For a description of NCLT's Talcott Ravine.
» For photos of previous hikes on our Facebook Page.
» For other upcoming activities go to the Making Vernon Great MeetUp site.
| | | |
| --- | --- | --- |
| | | |
| Ravine Falls. | Learning about the geology. | Civil War Monument. |