Our 300th Anniversary
What to expect in 2020
The Bolton 300th Anniversary Committee, chaired by PAM SAWYER, has been meeting and planning for the past year and a half. I joined the committee as the 18th Century Representative from North Bolton, not as a representative for the Town of Vernon. As a researcher of the Tankerhoosen Valley I enjoy exploring early 18th Century families, how they lived, and what they accomplished. That meant learning about Bolton's history as well as spending hours in the Bolton Town Clerk's files.
My goal for 2020 is to focus on those first 88 years of shared history through writing, talks and this website with the hope that it will inspire you and increase your sense of place as well as bringing our two towns closer together - a reunion of mother and daughter.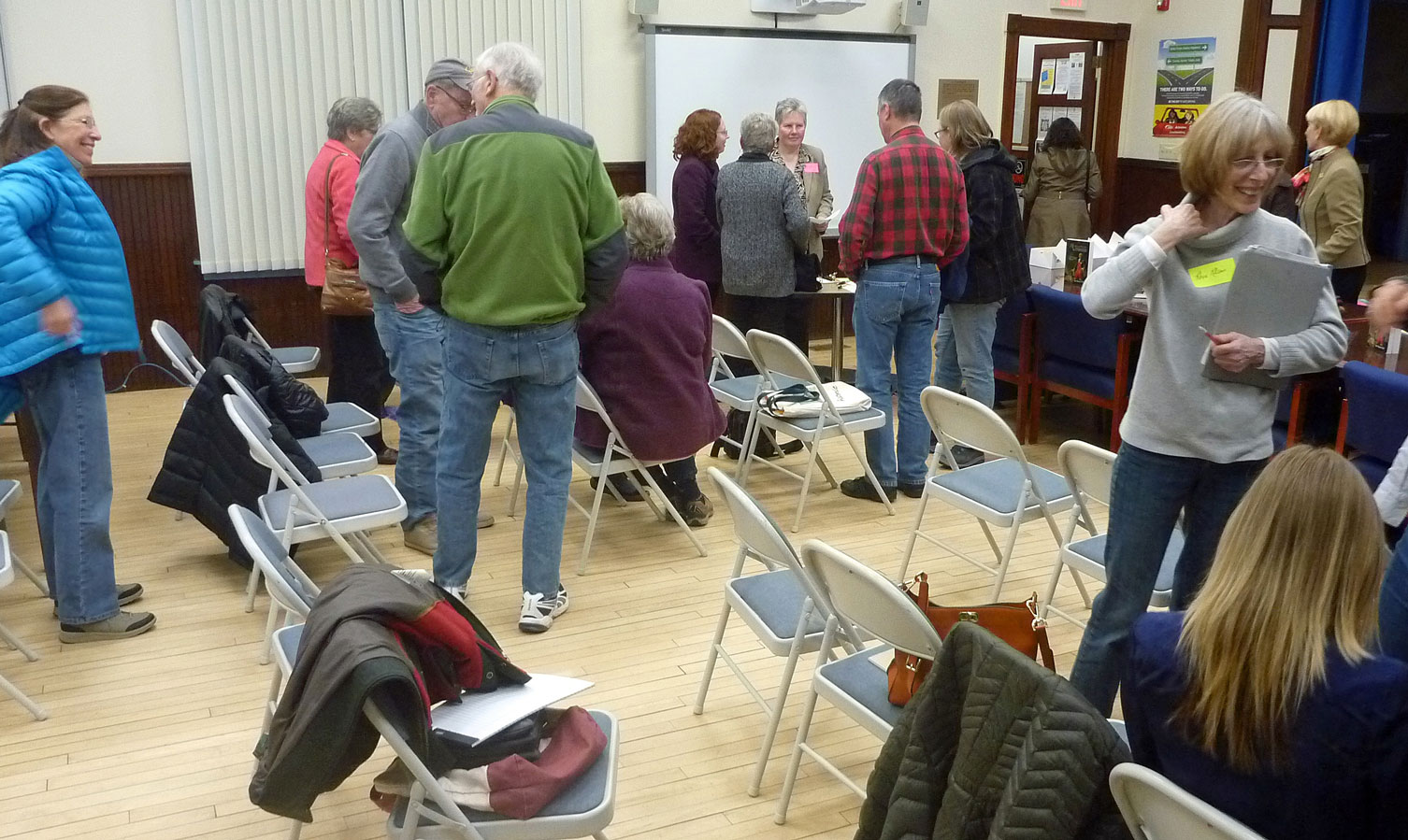 April 2018 Kickoff Meeting of
the Bolton 300th Committee.
What is Bolton doing to celebrate their 300th Anniversary?
<--- Events for April & May have been cancelled or postponed
due to the Corona Virus. See Calendar for updates. --->
The Bolton 300th Anniversary Committee has established a webpage and Calender of Events with activities scheduled for almost every month of the year. Events are still being added, but you can access the Calendar here. I hope some events will be of interest and I'll promote them in Tankerhoosen newsletters and on our MeetUp.
I've also looked for opportunities to involve Vernon organizations and at this time the Vernon Historical Society, Strong Family Farm and the New England Civil War Museum, as well as the First Congregational Church may play some role. In addition our fire and police departments will likely take part in the October parade.