Where Did David Allis Live?
1853 Woodward map.
David Allis played an important role in the early church and creation of the North Bolton Parish. This led to a misunderstanding of where he lived.
Church records show that when we received the Connnectixut General Assembly's approval to form a separate parish and planning began for our meeting house, the meetings were held at David Allis' Dwelling House, as were church services until the meeting house was constructed.
David was also active in hiring Rev. Ebenezer Kellogg as minister selling him four parcels of land for his farm and house within walking distance of the meeting house.
This led to the assumption that since meetings and services were held at Allis' house it must be close to the meeting house. Also a notation in the Bolton Land Record Grantor's Index indicates the parcels Allis sold to Kellogg included buildings, and it was assumed this meant they included a house.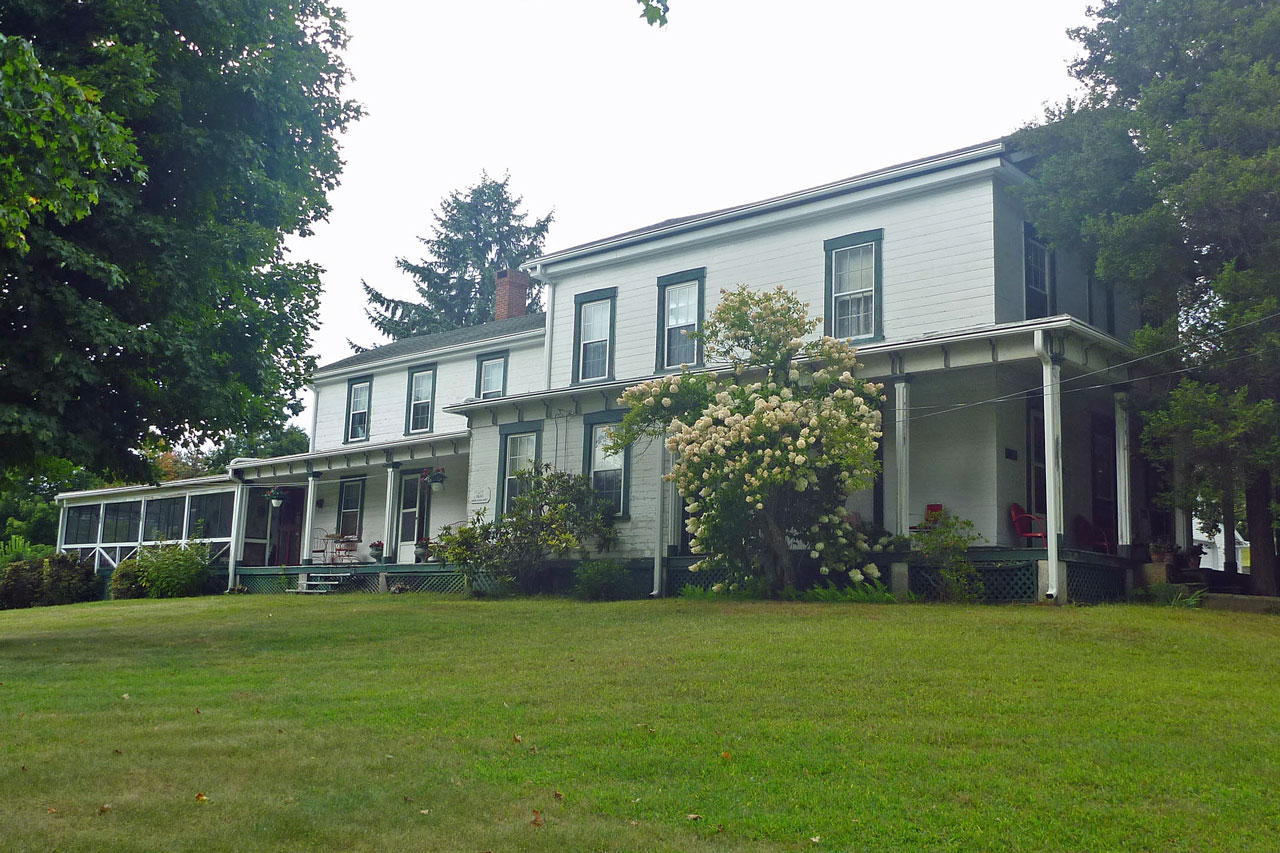 The Kellogg-Lanz house.
The nearby Kellogg-Lanz house on today's Hartford Turnpike seemed to fit the descriptions and was presumed to be the house that Allis lived in and then sold to Rev. Kellogg in 1763. Indeed a plaque on the house bears the name 'Allis.'
However, no house is mentioned in the deeds themselves. Tracing the parcels Allis sold they are all on Bamforth Road rather than Hartford Turnpike. Other records indicate that at the time a road ran directly from the meeting house to Allis' grist mill.
It was not recognized until recently that David built and operated a saw and grist mill on Reservoir Road. There are many references in deeds to his mills and Homelot, but the definitive reference is the 1752 Bolton Land Record laying out a road in the area: "Beginning at the West side of the highway 10 rods South of said Allis' house by the Sawmill . . . " That locates his farm, orchard and dwelling house on the Northwest corner of Baker and Reservoir Roads. Today nothing exists at that location to indicate there was ever a house there.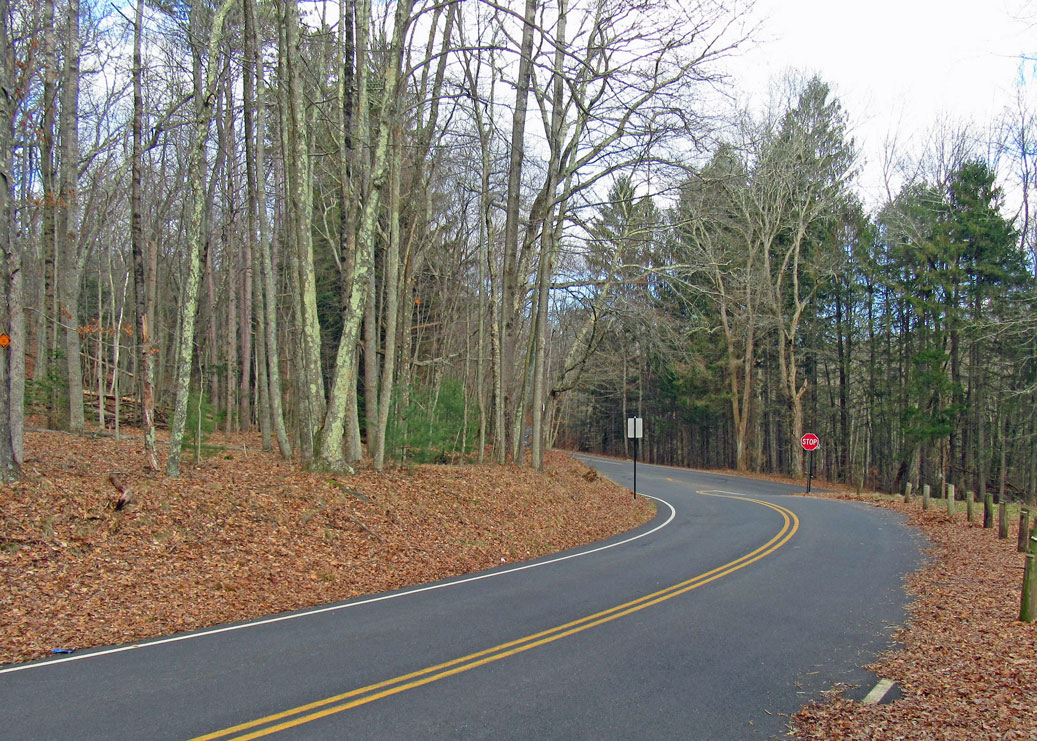 Allis site - Baker Rd east into Reservoir Rd.
House to left, mills across intersection.
The best roads in early towns ran either to the meeting house or to the grist mills. In 1762 the meeting house was in South Bolton and Allis' house was on one of the two roads leading to it. Roads had also been built from the middle of town to his mills, so that although it was a mile further from the meeting house than the Kellogg-Lanz house it was accessible from three directions.
In 1763 David was 43 years old and had accumulated a great deal of land. He remained in his house near his mills until his death in 1789 when the house passed to his wife and youngest daughter.
There was the possibility the Allis house was purchased after his death and moved to the Lanz corner location. But deeds show that Rev. Ebenezer Kellogg did in 1786 buy the Lanz corner lot gifting it to his oldest son Ebenezer, Jr in 1794, who then built his house at that location. According to 1795 tax records David's wife and youngest daughter still owned and occupied his house and would until at least 1805.
» Read more about the Allis family.
Sources
Early records of the Vernon Ecclesiastical Society from historian Lynn Sweet.

Kellogg, Allyn S. (1888). The Church of Christ In Vernon, Connecticut: An Historical Address. 50 pages. History and memories of the First Congregational Church by Kellogg (1824-1893), grandson of the first minister.

Referenced deeds:

Bolton Land Rec. Vol. 2, Page 415: 1744 Jonathan Allis to David Allis - 10 acre Homelot.
Bolton Land Rec. Vol. 3, Page 135: 1752 David Allis to Town of Bolton - New road locates house relative to saw mill.
Bolton Land Rec. Vol. 4, Page 169: 1763 David Allis to Rev. Ebenezer Kellogg - Four parcels on Bamforth Road.
Bolton Land Rec. Vol. 6, Page 73: 1786 John Driggs to Rev. Ebenezer Kellogg - 45 acres Lanz corner property.
Bolton Land Rec. Vol. 7, Page 13: 1794 Rev. Ebenezer Kellogg to Ebenezer Kellogg, Jr. - Lanz corner property father to son.